Perfect for when you want to try before buying, need some entertainment for your cottage weekend, or if you're not looking to commit to keeping a game forever.
TLDR; Rent a game by the day or week for a fee (some games require a security deposit) through our partner, Ruckify. Once you return the game and you decide that you want to own it, let us know and we'll happily apply the rental fee as a credit towards the purchase of a new copy of that game!
HOW IT WORKS
We've partnered with Ruckify.com to allow you to rent games for a small fee and play in the comfort of your own home! Follow the steps below:
 Click here to sign up for a free Ruckify account if you don't already have one. Using the link above will get you $25 in Ruckbucks towards your rental!
Visit the LVLUP GAMES rental store to check out our board game library and availability.
Find the game you want to rent, select the start date and time, and click 'Add to cart'.
Complete the payment information, and you've just reserved a board game with us!
You'll be sent notifications to let you know when your request has been approved, and even remind you when you need to return your rentals!
But wait, there's more...
Upon return, if you decide you want to add this game to your collection, let us know and we'll apply the rental fee as a credit towards a new copy of that game (may be subject to availability).
Health & Safety
The safety of our staff and customers remain our highest priority. When a rental is returned we carefully make several passes with a UV light that kills any bacteria on the surface of the game and its components. 
As an additional precaution, we allow the games a "cool down" period of 48 hours before it can be rented again.
What's Ruckify?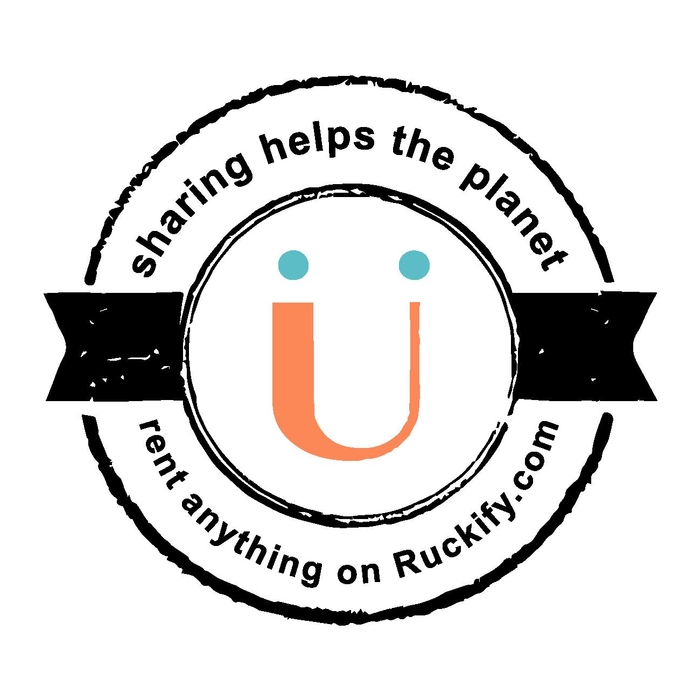 Ruckify is another awesome, Canadian company that helps connect people with things they want to use, but not to own!
It's our mission to continue to support local, Canadian businesses where possible.
You don't just have to rent board games from Ruckify, there are lots of other items--from camping gear, to high-end electronics--available!
We love the idea of renting games to allow you to try before you buy in the comfort of your own home!
To top it all off, did you know that every time you rent something from Ruckify, they plant a tree?
Pretty sweet deal, if you ask us :)
FAQ
Can I rent more than one game at a time?
Yes.
I don't see 'x' game available for rental, how can I rent it?
Shoot us a message here
What's the difference between Ruckify express delivery and LVLUP GAMES delivery?
Ruckify express delivery is a third-party service arranged through Ruckify. The LVLUP GAMES delivery service is directly provided by our team :)
Will you rent games that are out of print?
At the moment we are not allowing out of print games to be played outside of the game cafe.
Can I rent a "Legacy" game?
In short, no. Legacy games are made in such a way that allows gamers to play through a campaign where specific decisions or actions will permanently change the game board and/or components. These types of games are generally meant to be played to experience a story. While some legacy games create a replayable version of the game once the main campaign has been completed, we feel it is a board that is unique and too specific to be a truly accurate representation of the game as whole.
Why not just do the rentals directly through the LVLUP GAMES website?
Ruckify has great tools and features that make checking out and managing the rentals relatively easy for both the renters and the owners! Should we see a greater demand for this type of service in our area, we'll gladly explore options that allow us to bring this service in house
Why do some games have a security deposit and others do not?
In trying to keep board games accessible to people (and also encourage people to keep themselves entertained at home as much as possible), we've selected titles that we think most people can enjoy and therefore have not included a security deposit on them.
Other games that would be more suitable for enthusiast gamers, or are brand new/in high demand have a security deposit equivalent to the difference between the rental fee and the game's retail price. We hope this encourages renters to return the game instead of keeping it so that other people can enjoy playing it too.
What if I've lost or damaged the game, some components, or am late with my return?
To discourage theft, damage, or late returns we have either insured the games or require renters to pay a security deposit. In the event of any of the above scenarios, we work with Ruckify to make sure we are properly compensated for the damage or loss.
Got a question that we didn't answer here? Email us at gm@lvlupgames.ca